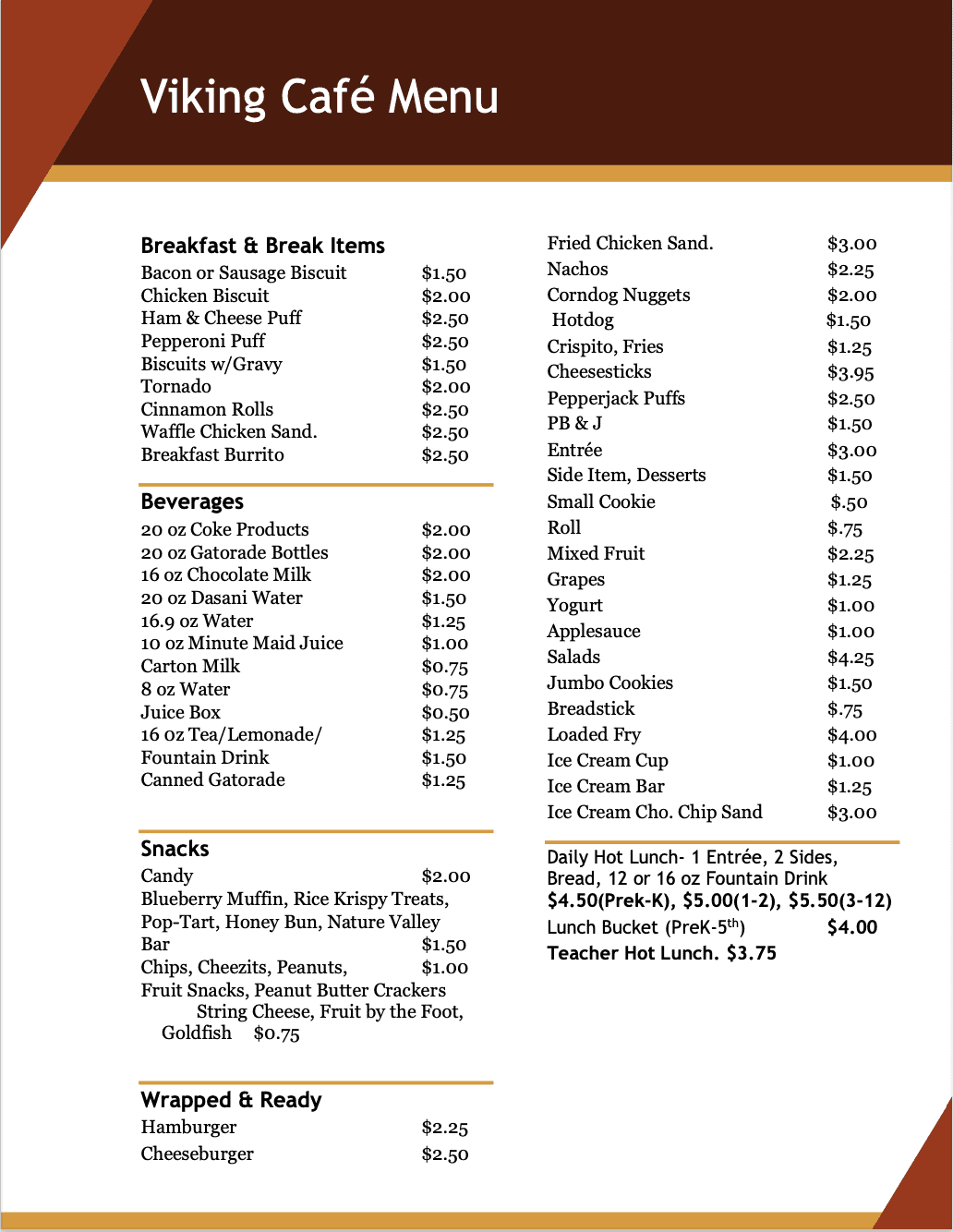 The Viking Cafe serves all of our students and faculty for breakfast, break/snack time, and lunch. Our mission is to provide nutritious, affordable options that give our Fayette Academy family the fuel they need to stay full and focused throughout the day. Offerings include daily hot breakfast and lunch meals, grab-and-go items like fresh fruit, hand-crafted salads, sandwiches, and wraps, a variety of snack items, and we also offer a salad bar. For our smallest Vikings, we have the Lil' Red Lunch Bucket complete with sandwich, side, fruit or yogurt, and a drink. You can find our full menu and monthly specials on this page.
Each student will have a declining balance account. Students will be required to access their own account using a Personal Identification Number (PIN) for any purchase.
You may pay with cash or use the declining balance account. Charging will not be allowed if a student has charged up to $20.00. We will encourage students to add funds to their accounts when they reach a low balance. Students will not be allowed to charge until their account is paid in full. It is the parent's responsibility to make sure students have sufficient funds for their lunch account.
Please see the notification letter sent to you as a part of your new school year documents for your PIN and ID number.
Please use the same PIN from last year.
Please contact Melissa Ferge, Cafeteria Manager, at (901) 465-7510 ext 127