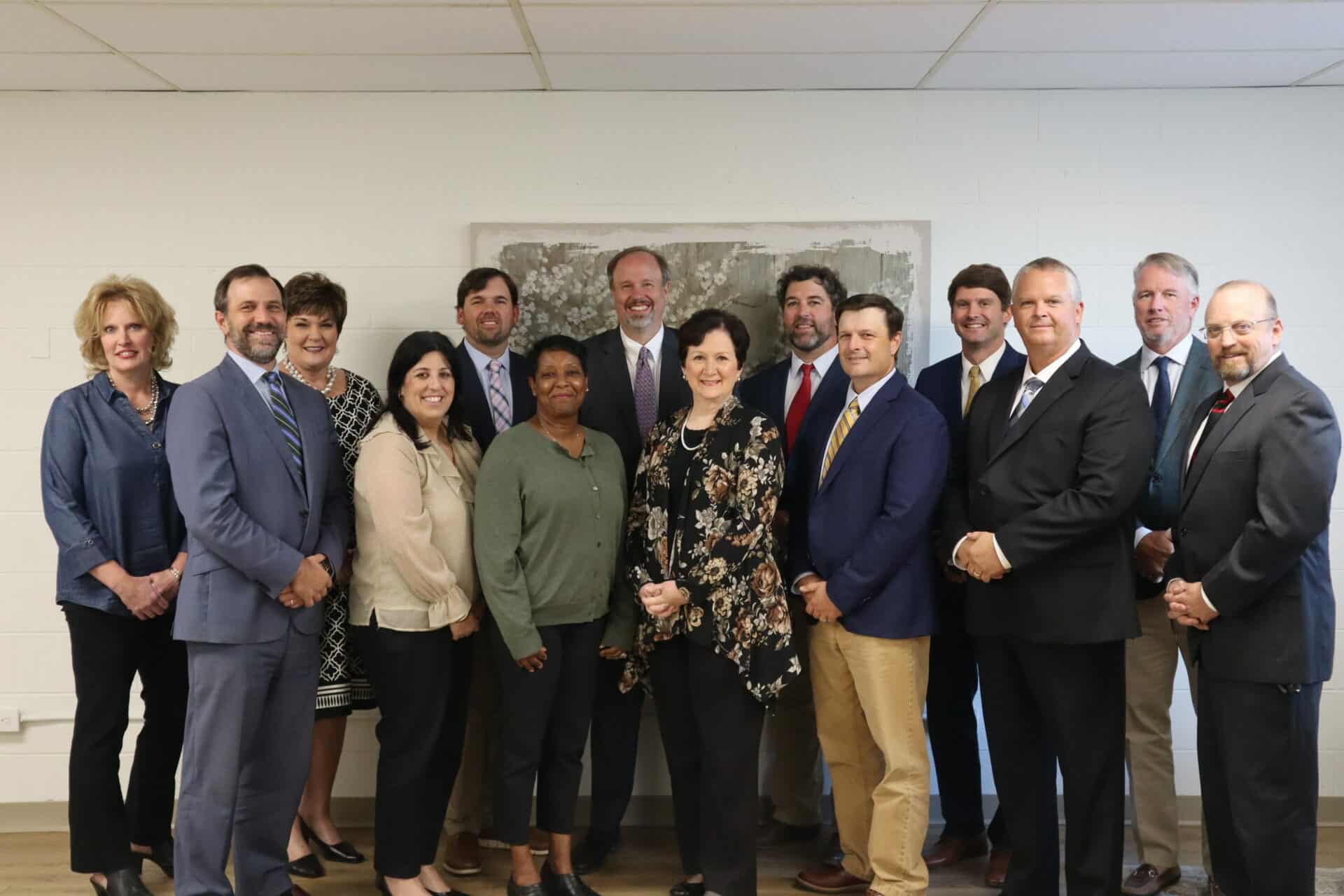 Back Row L to R: Mendi Donnelly, Marjory Walker, Ronald Jenkins, Rob Bell, Jacob Smith, Blake Neill, Michael Atkeison
Front Row L to R: David Douglas, Jan Cossar, Monia Garabito, Ellen DeFoor, Alex Armour, Brian Culver, Ellis White (Not pictured: Tom Minor).
The Fayette Academy Trustees support the school's mission.  In partnership with the Head of School, the Trustees set the vision and strategy for the school to ensure sound financial management and proper stewardship.